Bring a Friend Week . . . March 22 - March 28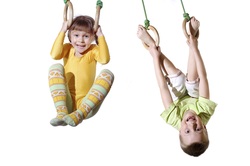 Preschoolers
bring a friend with you to your current PRESCHOOL CLASS at SAGA the week of March 22 through March 28 for FREE.
Instead of normal classes we will have a special curriculum with plenty of fun and games designed especially for you and your friend. All you need to do is have their parent fill out a SAGA guest release form!

Don't miss out on the fun!!!!

---