---
---
Best of the City Awards
ABQ the Magazine
---
Upcoming Events:
---
Continuous:
---
Preschool Open Gym
---
February 2020 Events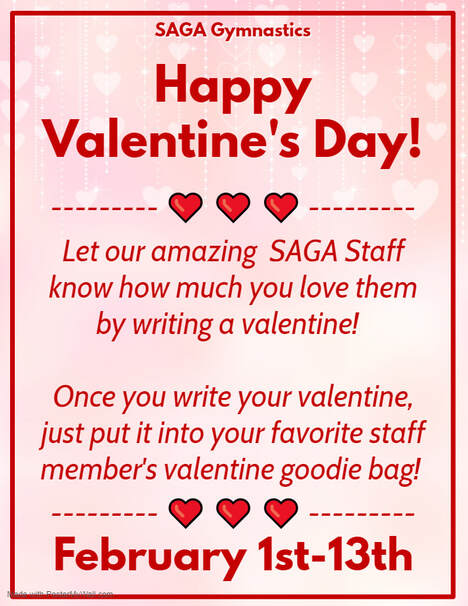 ---
Route 66 Classic Competition
Closed February 14th-17th
It's that awesome time of year again! Our Route 66 Classic is one of our biggest events!

As an official competition, this meet hosts several other gyms as well as our own competitive students :D

​
​Since this competition is such a large event, SAGA will be closed Friday, February 14th-17th.

We appreciate all of your support this competition season!

*Makeups are available for ALL SAGA closures! They also last 12 months, so don't feel rushed if you can't schedule your makeups right away.

​We know life is crazy and will do our best to work with you! :)
---
SAGA's Mission Statement

SAGA is dedicated to improving the quality of all children's lives by helping them realize and achieve their fullest potential with the development of their mind, body, and confidence through gymnastics.


---
Customer Reviews
---
Schedule your First Class FREE today!!
505.884.6949


Weather Conditions:
To ensure the safety of all our students, our classes will follow the Albuquerque Public Schools weather delay/closure schedule.