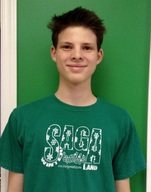 Marcus Shelton
Started at SAGA: 2015
Coaches: Girl's Recreational and Boy's Recreational
Certifications: CPR, Emergency First Aid, Bilingual (English and Spanish)
Background: Marcus has payed a variety of sports throughout his life and loves coaching the next generation of athletes. He has studied sports medicine and child and developmental psychology. He currently is a competitive long distance runner.
---